Special Edition Must Have Holiday Revealed!
Our POPSUGAR Special Edition Must Have Holiday box was scrumptious, glamorous, and so much more. From stunning accessories to a life-changing planner to help start 2014 with your organization in check, it had all the treats you never knew you needed. Check out what was inside and join POPSUGAR Must Have!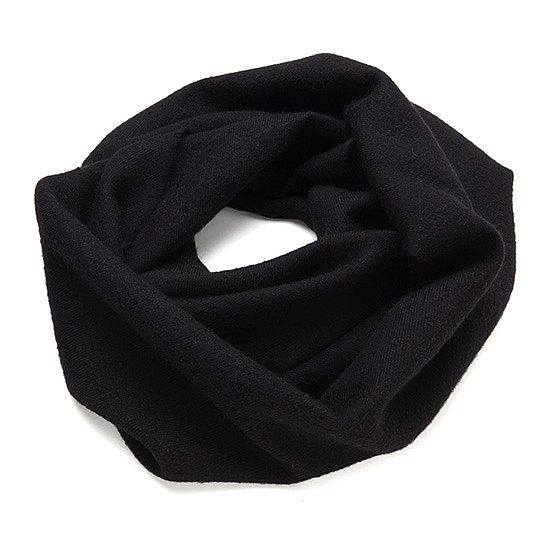 Must Have Fashion
Cuyana Elizabeth Infinity Scarf
Time to get cozy! The Cuyana infinity scarf is a wonderful Winter accessory with a résumé that looks like this: incredibly warm and soft, made from Peruvian alpaca fleece, and downright stylish. Oh, and did we mention it'll go with everything in your closet?
Color may vary.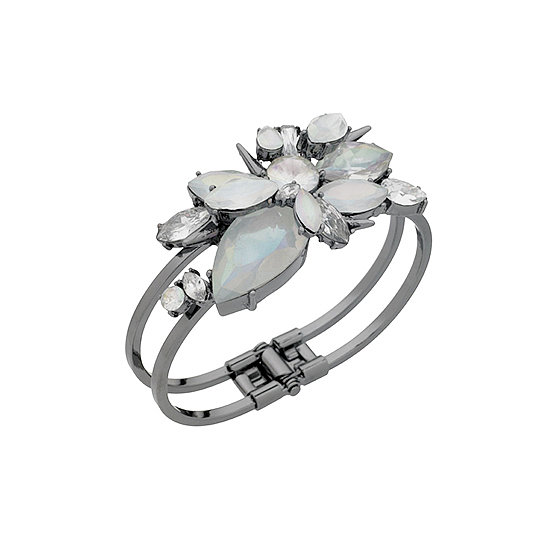 Must Have Fashion
Erickson Beamon Rocks Blondie Stone Bangle
Get your bling game on. There's so much to love about this Erickson Beamon Rocks bangle, from the cluster of showstopping stones to the hematite hinge to the convenient one-size-fits-all frame. Consider it a solid addition to your jewelry collection.
Must Have Food
Fatty Sundays Peppermint Crunch Chocolate-Covered Pretzels
It's a peppermint party, and you're invited. One look at these Fatty Sundays pretzel sticks covered in dark chocolate and dusted with peppermint candy, and you know they're just as flavorful as they are festive. Take one out and pass it around for the ultimate holiday treat.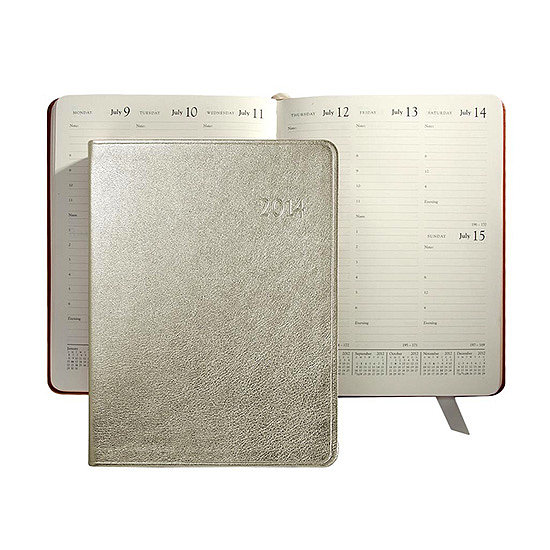 Must Have Home
The search for the perfect planner stops right here. With monthly calendars, weekly appointment pages, and daily notes sections, this Graphic Image 2014 notebook will be your best friend throughout the entire year. Plus, you'll want to flash that metallic cover every chance you get — seriously, it's just so pretty.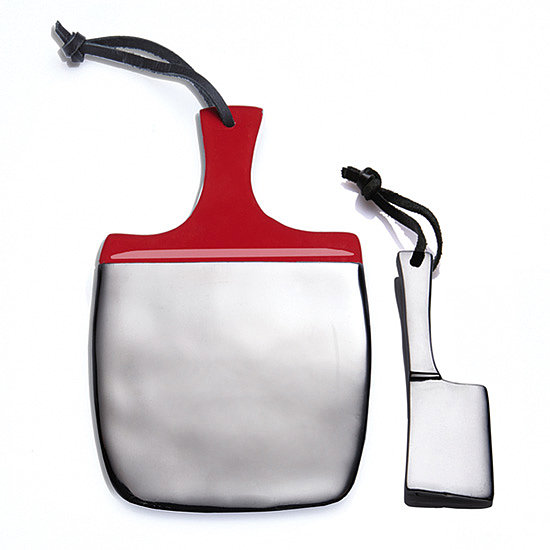 Must Have Home
Lunares Cheese Paddle With Knife
Step up your hostess game with the Lunares cheese paddle and knife set. Modeled after the classic pizza paddle but handmade from nontarnish silver, it's a sleek way to serve up appetizers at your next fete. In fact, you'll want to plan a party just so you can show it off.
Colors may vary.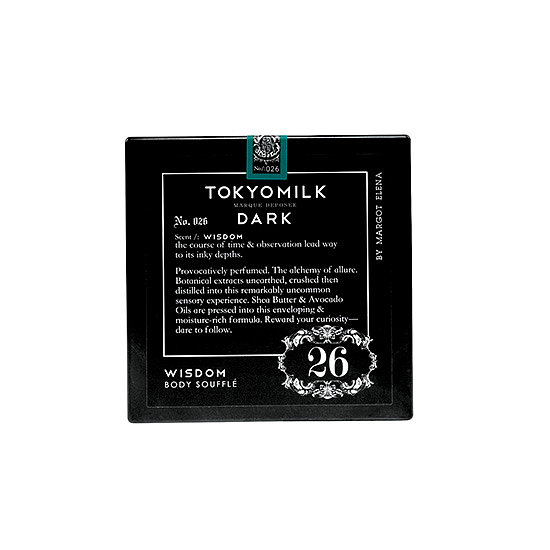 Must Have Beauty
Tokyo Milk Dark by Margot Elena Body Soufflé
Treat yourself well with Tokyo Milk Dark's body soufflé. Each lotion infuses botanical extracts, shea butter, and avocado oils for a rich formula that smells and feels amazing. Your skin deserves the best, and this is it.
Scent may vary.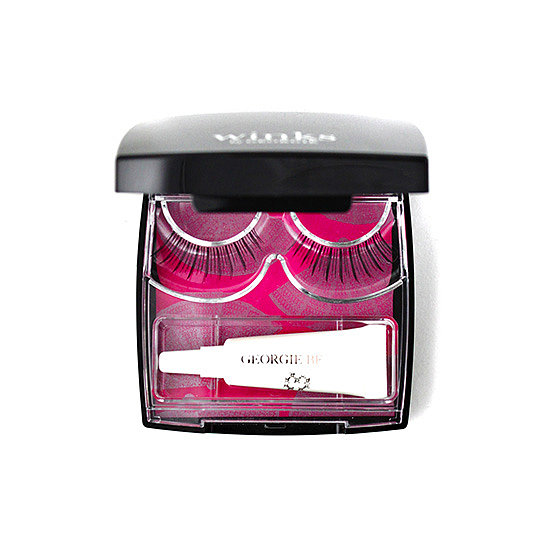 Must Have Beauty
Beauty Winks False Lash Compacts
My, what long lashes you have! Get a striking look when you try out these reusable, high-quality Georgie Beauty false lashes. The revolutionary glue is made with organic chamomile that's meant to soothe skin while keeping falsies in place. Keep it all in one compact case between wears — it's the gift that keeps on giving.
Style may vary.
Did you love this Special Edition Must Have box? Get our monthly Must Have box today!

December Must Have Box — Revealed!
We like to think of this December box as the wish list you never knew you needed. To make this time of year even more wonderful than it already is, we sent find portable Champagne flutes, a revolutionary mascara, and rich caramel corn — and that's just the beginning. Let's keep the celebration going till 2014. Happy holidays from us to you!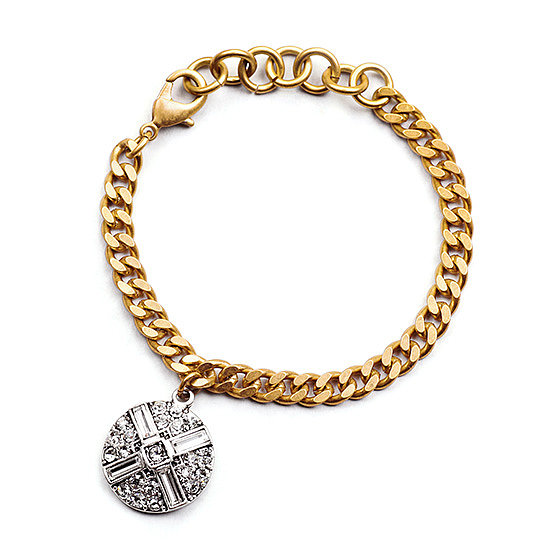 Must Have Fashion
Lulu Frost For POPSUGAR Bracelet
It's a fact of life: a girl can never have too many jewels. Be the first to rock this gorgeous Lulu Frost bracelet made exclusively for POPSUGAR. Beloved by celebrities like Olivia Palermo, the brand is known for mixing vintage and modern elements to create timeless baubles, and this gem is no exception. The gold chain and silver charm will keep you sparkling all season long.
Must Have Home
What if we told you Champagne time was all the time? Thanks to these genius govino flutes, you can sip on some bubbly no matter where you are. The glasses look like crystal, but they're made from a shatterproof material that's 100 percent reusable. Plus, they get major points for the elegant shape that's easy to hold. We can hear those bottles popping already.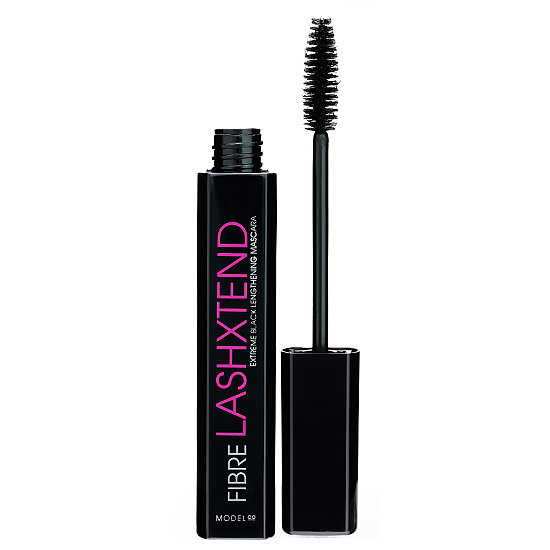 Must Have Beauty
ModelCo Fibre LashXtend Black Mascara
Prepare to toss out all your mascaras, because this is the one you'll want to wear every day. ModelCo's game-changing formula promises clump-free, voluminous lashes instantly because of its glossy texture and added lash fibers. That means you get the false-lash effect without all the heaviness. In other words: get ready for a whole lot of compliments. Plus, we love the handy mirror right there, so you can apply it anywhere.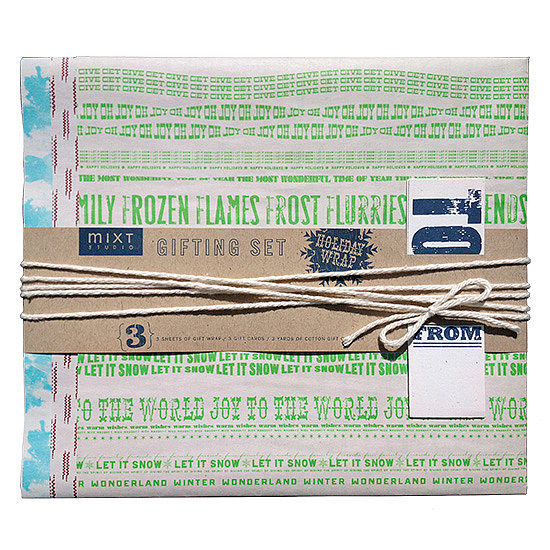 Must Have Home
Mixt Studio Holiday Gifting Set
Time to get wrapping! Dress up all those presents with this MIXT Studio paper set that feels like newsprint but is so much prettier. All three holiday designs were made from recycled materials and come with tags and twine to decorate. Think of it as gift wrapping that's just as memorable as what's inside it.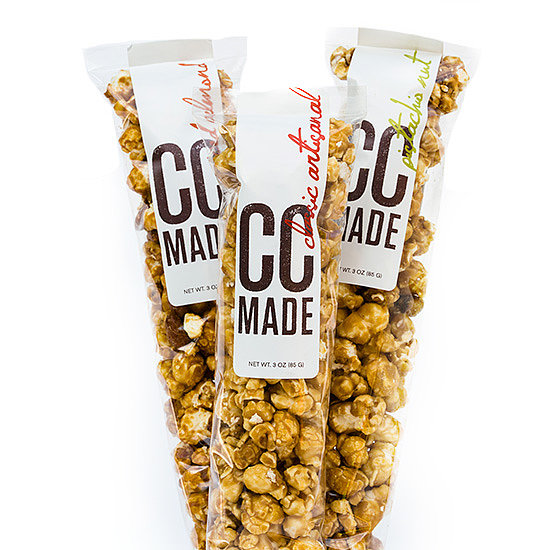 Must Have Food
What's crunchy, sweet, and completely addictive? CC Made caramel corn, that's what. Baked by hand using organic yellow popcorn mixed with buttery caramel and roasted nuts, it's everything you ever wanted from a party snack — or any snack, for that matter.You'll think twice about giving it up as a hostess gift, but either way, you won't go wrong.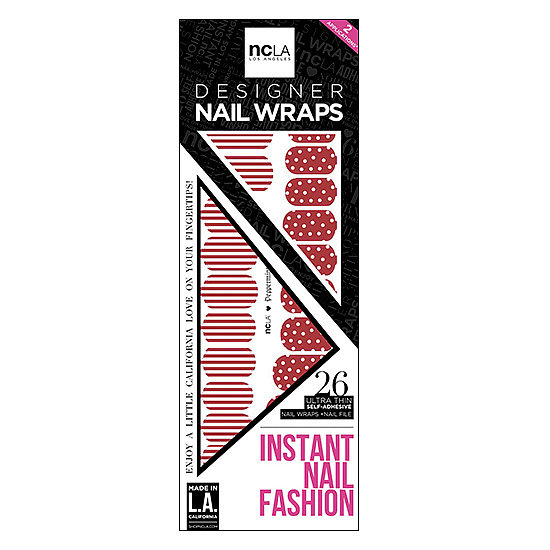 Must Have Beauty
NCLA Peppermint Lane Nail Wraps
Keep your nails in tip-top shape while you party-hop your way through next year. With NCLA's red-and-white nail wraps made especially for POPSUGAR, you can mix and match striped or polka-dot designs for a fun, festive look. The best part is they're self-adhesive, making it super easy to keep the holiday spirit right at your fingertips!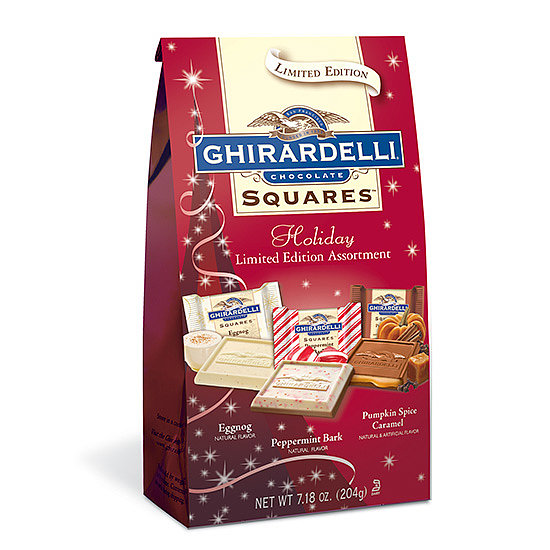 Special Extra
When it comes to the holidays, Ghirardelli chocolates might as well be another member of the family — you can't celebrate without them. This time around, enjoy not one, but two sets of velvety treats. The first bag is filled with creamy milk chocolate caramel squares, and the other comes with exciting flavors like pumpkin spice caramel, peppermint bark, and eggnog. Your taste buds will be pleasantly surprised.
Last-Minute Gifts Perfect For Any Lady on Your List
Looking for the perfect gift this holiday? A box of surprises is always a hit. Gift her a POPSUGAR Must Have, and make the celebration last for months to come.
This year was filled with incredible products and brands, and we cannot wait to delight our subscribers in 2014.
Order a POPSUGAR Must Have box today!

Why We Love Our Slim & Sage Plates!
When Lisa Sugar and Ken Downing were selecting items for the POPSUGAR Neiman Marcus Must Have Box, they creative duo gravitated right toward these gorgeous Slim & Sage plates. Founded by Tatyana Daniels Beldock, a former health care venture capitalist, these are more than just pretty pieces for your table. Since research suggests that 90 percent of weight loss is achieved simply by eating less, Tatyana worked with experts at Stanford and Harvard to come up with a plate that takes the guesswork out of portion control. The bold geometric patterns also serve as a grid for recommended portions: one quarter is for protein, one quarter is for whole grains, and one half is for vegetables. Fuctional, healthy, and beautiful. What else could you ask for? POPSUGAR Home stole a minute of Tatyana's time to find out more.
POPSUGAR: What did you find when you researched why America has such a tendency to overeat?
Tatyana Daniels Beldock: Our plates have gotten out of hand. Plate sizes have been rising in the US over the last 50 years: the average plate in the 1960s was nine inches. Today it is 12! (Slim & Sage plates are 9 inches.) France, ever the throwback, measures in at just 10 inches. You may think all this expanding china has had little effect on your eating habits, but think again: a study in the journal Appetite found that people clean their plates an astonishing 91 percent of the time, no matter how much food is offered, even if they are no longer hungry. Also portions are larger in restaurants, fast-food joints, and prepackaged foods in grocery stories.
PS: That's an alarming statistic — 91 percent of the time, even if they are no longer hungry? Why do you think that it is? Some sort of primal throwback? Habit left over from our parents telling us to clean our plates?
TDB: Yes! Can you believe it? People clean their plates an astonishing 91 percent of the time, no matter how much food is offered and even if they are no longer hungry. I believe it's because we have been conditioned since childhood to clean our plates. The National Institutes of Health recommend replacing larger plates with smaller plates as a good way to combat this and trick people into eating less. "People eat what's put in front of them," they say.
PS: I think that we are all guilty of that! Why isn't this science more widely used and applied? It seems like a very straightforward, smart concept.
TDB: Often some of the best ideas make you think, "Wow — why haven't I seen this before?" I am not sure why it hasn't been done before, though. There was a study done at Google where they introduced smaller plates at their cafeterias and their employees lost an average of 10-15 pounds without even really trying.
PS: That makes it sound painless. I know that takeout is a great excuse for people to abandon portion control. When you order takeout, do you make a point to eat it on Slim & Sage plates?
TDB: Yes, absolutely.
PS: Right now the price point is about $25 per plate — do you have plans for rolling out a lower price point option? How about bowls?
TDB: Custom plates for spas and resorts are in the pipeline, and we are considering a lower price and children's line in the future.

Neiman Marcus POPSUGAR Must Have Box — Revealed!
The holidays are a time to treat and be treated to something unexpected and special. With that sentiment in mind, Neiman Marcus and POPSUGAR collaborated 
to curate this unique boxed set of our favorite must-have gifts. Whether you're hosting a party, spending a cozy evening by the fire, or getting glitzed up for a festive night on the town, there's a little something for everyone inside. We hope you enjoy these fantastic finds for home, fashion, and beauty as much as we did selecting them for you!
 Find these and more great gifts at NM stores and NeimanMarcus.com.
Happy holidays,
Ken Downing, 
Neiman Marcus Fashion Director
Lisa Sugar, POPSUGAR Founder, Editor in Chief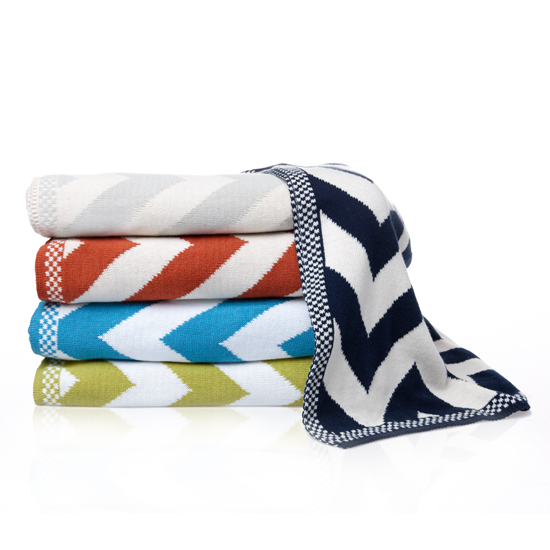 The classic chevron print of this throw paired with the soft, warm feel will make you want to curl right up on your comfiest chair. It will make a chic addition to any room.
*Color may vary.
To see what else is in the box, just read more
November Must Have Box — Revealed!
With the holidays kicking into high gear very soon, we wanted to make your life easier with practical but swoon-worthy pieces. From a cozy wrap to a new way to remove nail polish, you'll find everything to get you through November and beyond. Of course, the season wouldn't be complete without a touch of caramel apple or pinecone scent, so look out for that as well as a few items to brighten your Thanksgiving, whether you're a hostess or a guest. We hope you enjoy this month's goodies as much as we do. Let the festivities begin!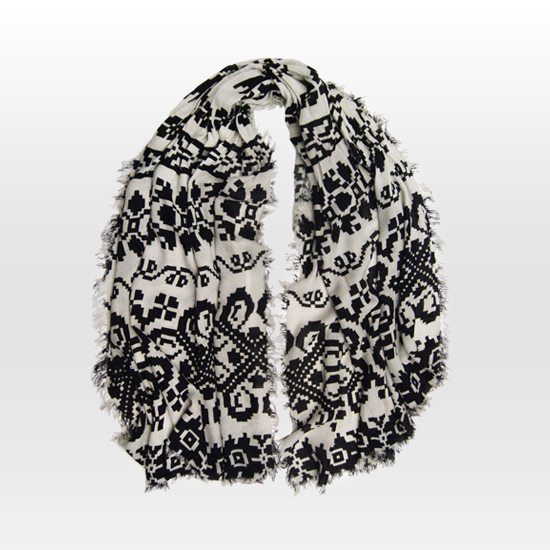 Must Have Fashion
Meet your new favorite wardrobe essential. With its übersoft feel and bold print, this Michael Stars wrap is all about effortless style. Wear it as a scarf to punch up an everyday look or as a comfy shawl when you're traveling to visit friends and family — in any case, you'll be reaching for it time and time again.
To see what else is in the box, just read more