January Must Have — Revealed!
It's hard to believe it's already 2014, but we love to think of a new year as a chance for a fresh start. To help you check off those thoughtful resolutions, you'll find one-of-a-kind products like designer beauty accessories and tech gear that'll change up your routine for the better. Want to eat healthier or take a life-changing trip? Your box of supplies is right here. Cheers to all the great things the New Year has in store!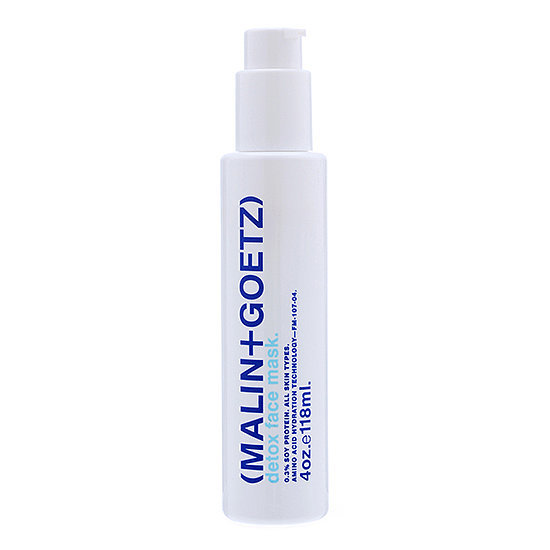 Must Have Beauty
We don't know about you, but our skin need a pick-me-up after the holiday craziness. Try out this soothing Malin + Goetz Detox Face Mask, the best beauty product to have in your cabinet this Winter. The five-minute foaming gel uses antioxidants and vitamins to gently cleanse pores while sealing in hydration and brightening your complexion. The result? A fresh face at its finest.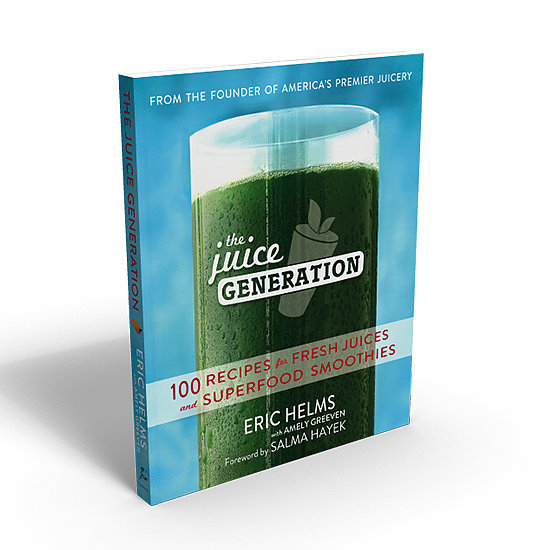 Must Have Food
If you haven't yet fallen for the juicing trend, let this book be your introduction. Filled with easy instructions, The Juice Generation: 100 Recipes For Fresh Juices and Superfood Smoothies will help you turn vegetables and fruits into healthy, tasty beverages. A glass of goodness, coming right up.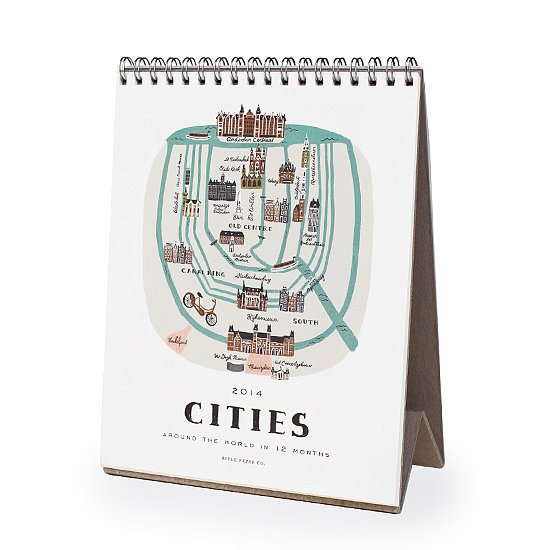 Must Have Home
Rifle Paper Co. 2014 Flip Around the World Desk Calendar
Your day (and your workspace) is about to get a whole lot brighter. Throughout the year, display this Rifle Paper Co. desk calendar, and flip through 12 charming illustrations of international cities like Paris and Istanbul. Not only will all your co-workers be jealous, but also, it just might inspire a major trip in 2014!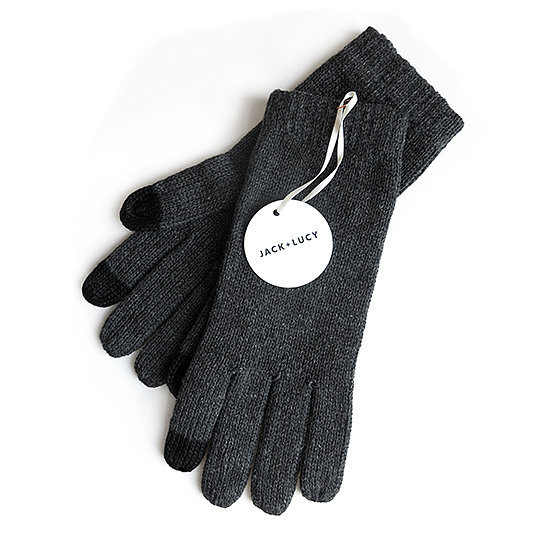 Must Have Fashion
Jack + Lucy Tech Gloves
Brrr — temps are still low, but don't let that stop you from texting or web browsing when you're outside. Slip on these comfy Jack + Lucy tech gloves, and use your smartphone, tablet, or other touchscreen device in the cold thanks to special finger panels. There's no stopping business as usual, no matter the weather.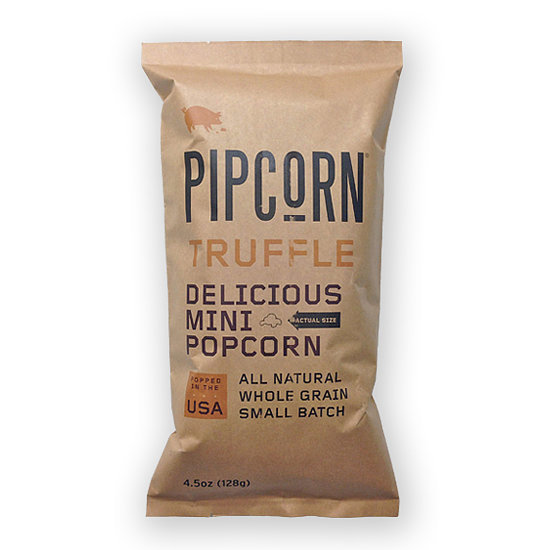 Must Have Food
Pipsnacks White Truffle Pipcorn
Behold your new favorite snack. Pipcorn by Pipsnacks is just what it sounds like — mini popcorn! We are addicted to popcorn. Enjoy an all-natural, gluten-free white truffle flavor that's popped with olive oil to make it extradelicious. Consider this proof that all good things come in small sizes.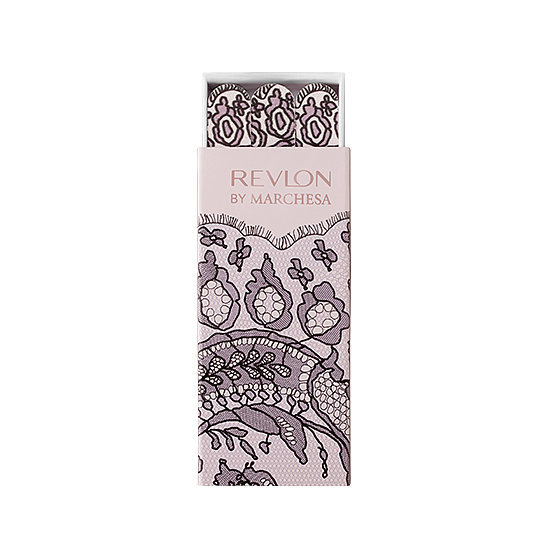 Must Have Beauty
Revlon by Marchesa Box o' Files
Have you ever seen a prettier set of nail files? With this limited-edition file box from Revlon by Marchesa, you can bring the runway to your beauty routine anytime, anywhere. The dual-sided files are meant for shaping and smoothing, and the detailed designer style — well, that's just for showing off.
Did you love the January Must Have box? Get our monthly Must Have today!

Refer + Win!
You are already eligible to receive free boxes when friends sign up for Must Have through your referral link (see your account page for details), but through February 5th we are sweetening the deal!
With our POPSUGAR Must Have Refer and Win Giveaway, we will be giving away a $500 Visa gift card to the subscriber who refers the most friends to POPSUGAR Must Have by February 5th.
Just share the referral link on your account page with your friends, and January 24 through February 5 the subscriber who refers the most friends to join Must Have will win a $500 Visa gift card.
Now how simple is that? To get started, go to your account settings and click on Referrals to see your personal referral link displayed and share that link with your friends and family.
This contest ends on Feb. 5 at 11:59 p.m. PDT, so hurry and you could win a $500 Visa gift card!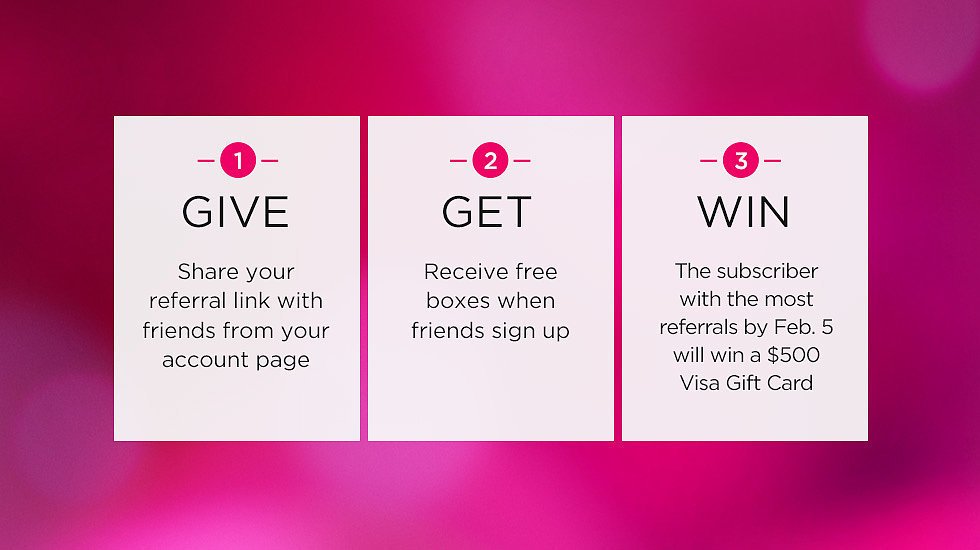 Contest starts 12:01 a.m. PDT 01/24/14 and ends 11:59 p.m. PDT 02/5/14. Open only to legal residents of 50 US states and DC, excluding Colorado, Maryland, Nebraska, North Dakota, and Vermont. All entrants must be the age of majority in their respective state as of the date of entry. Click here here for official rules. Void where prohibited by law. Sponsor: POPSUGAR, Inc.
Must Have Holiday For Him — Revealed!
You know those secrets so good that they're impossible to keep? This box was one of them. We couldn't wait to tell you about all the exciting products, from a game-changing speaker to a luxurious leather find. All that with some irresistible snacks.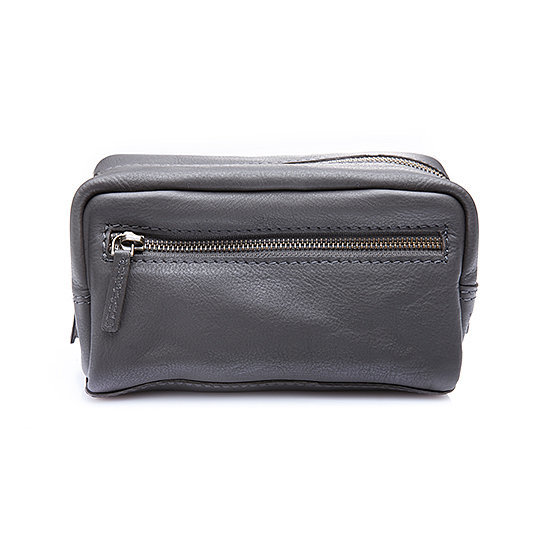 Must Have Fashion
Mark and Graham Everyday Leather Travel Pouch
Ditch the ziplock bag, because the Mark and Graham gray leather pouch will change the way you pack your essentials. Lined in linen with an outside zip pocket, it'll store your razor, toothbrush, and cologne in major style. How did you ever go without it?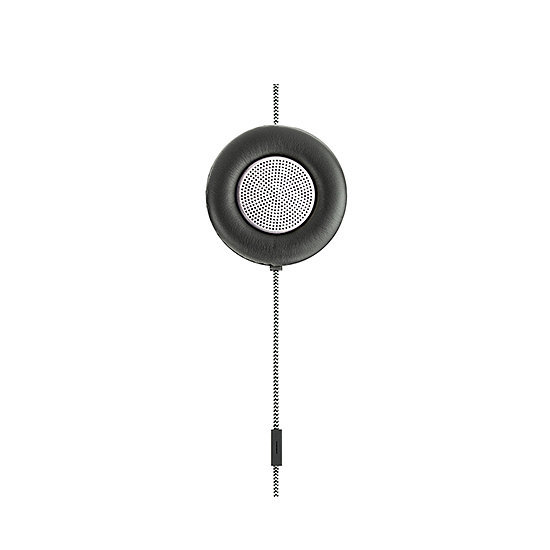 Must Have Home
It's a speaker, it's a handset, it's a speakerphone . . . it's all three of those things. Simply plug this stylish Native Union monocle into your phone, tablet, or laptop, and you'll experience a convenient new way to take calls or listen to music. You just met your favorite new toy.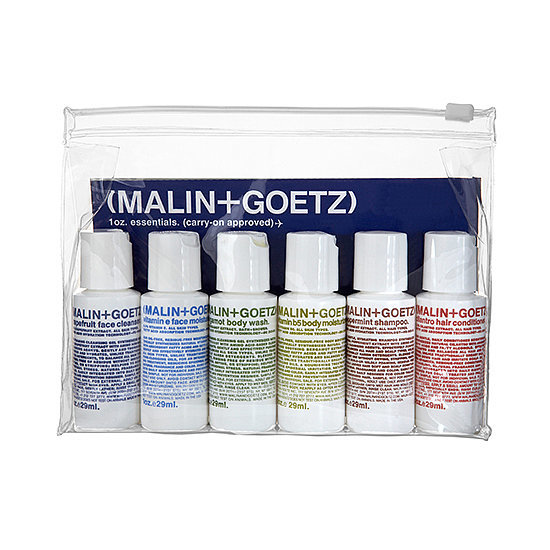 Must Have Beauty
Malin+Goetz 1 oz. Essential Kit
No more stealing hotel bathroom toiletries. With the Malin+Goetz essential kit, you can cleanse and moisturize with body wash, shampoo, and more when you're on the go. It even comes conveniently packaged in a carry-on-approved pouch — your skin care routine is now ready for the skies.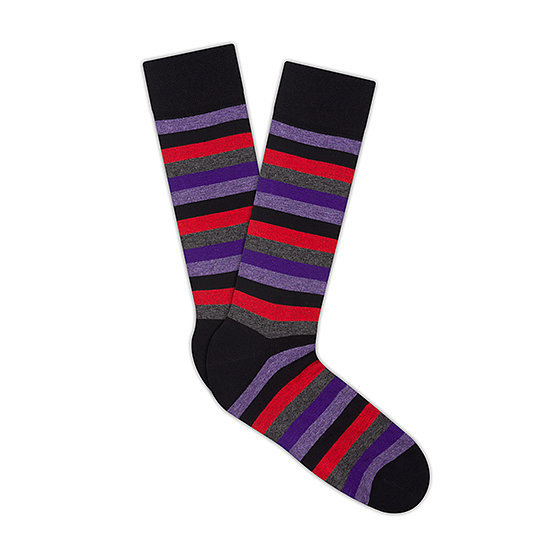 Must Have Fashion
Soxiety Striped Cotton-Blend Socks
Here's hoping high waters come back in style, because these striped socks from Soxiety deserve all the attention they can get. Made in Italy from a cotton blend, they'll keep your feet warm and cozy all season long.
Colors may vary.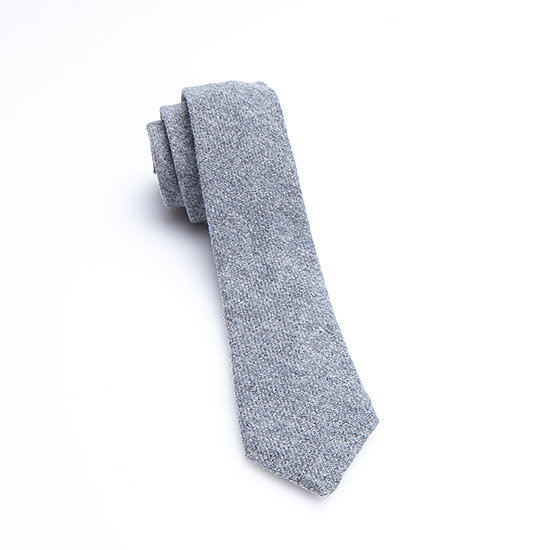 Must Have Fashion
Dapper doesn't even cut it. Inspired by the style of a 1940s officer, the Apolis wool tie is part retro, part modern, but all sleek. The flannel fabric is perfect for wintertime, too. Wear it to work or a formal holiday party — either way, you've got "best dressed" in the bag.
Color may vary.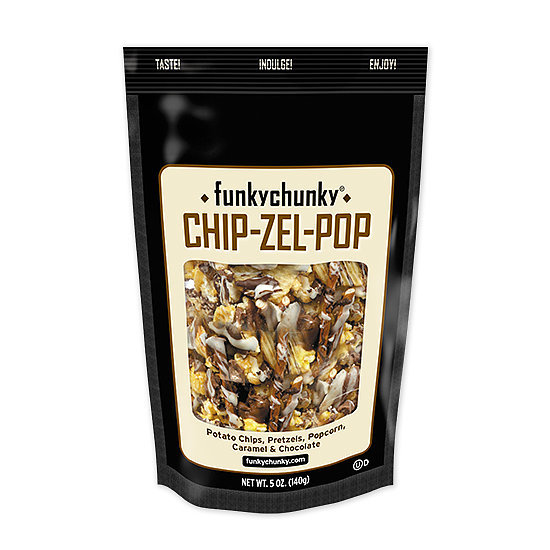 Must Have Food
Potato chips and pretzel sticks? Check. Buttery caramel corn? Double check. Throw in a white- and dark-chocolaty drizzle, and you've got FunkyChunky's Chip-Zel-Pop — aka everything you've ever craved all in one. It's one of the best snacks you'll ever taste, and that's no exaggeration.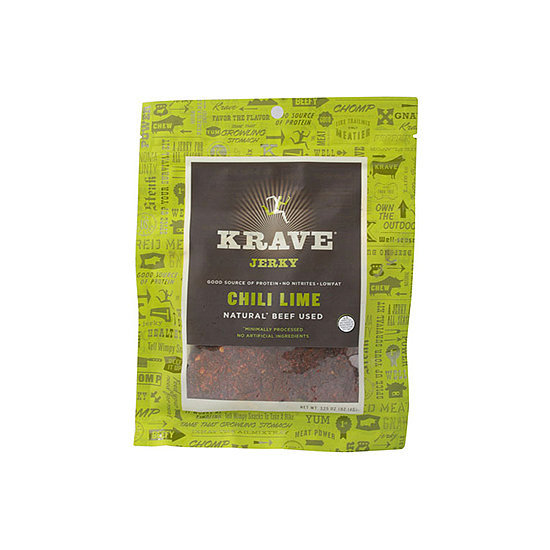 Must Have Food
Forget everything you thought about jerky as flavorless and dry. Thanks to KRAVE Jerky and special techniques like double-marinating and brining, the result is an all-natural, tender snack to enjoy day or night. Try one of four crazy-good flavors (Black Cherry Barbecue Pork, Chili Lime Beef, Sweet Chipotle Beef, or Basil Citrus Turkey), and you'll be hooked instantly.
Flavors may vary.
Did you love this Special Edition Must Have box? Get our monthly Must Have box today!

Special Edition Must Have Holiday Revealed!
Our POPSUGAR Special Edition Must Have Holiday box was scrumptious, glamorous, and so much more. From stunning accessories to a life-changing planner to help start 2014 with your organization in check, it had all the treats you never knew you needed. Check out what was inside and join POPSUGAR Must Have!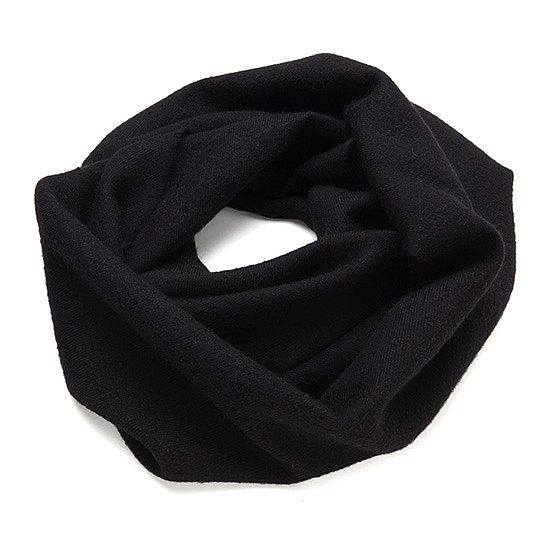 Must Have Fashion
Cuyana Elizabeth Infinity Scarf
Time to get cozy! The Cuyana infinity scarf is a wonderful Winter accessory with a résumé that looks like this: incredibly warm and soft, made from Peruvian alpaca fleece, and downright stylish. Oh, and did we mention it'll go with everything in your closet?
Color may vary.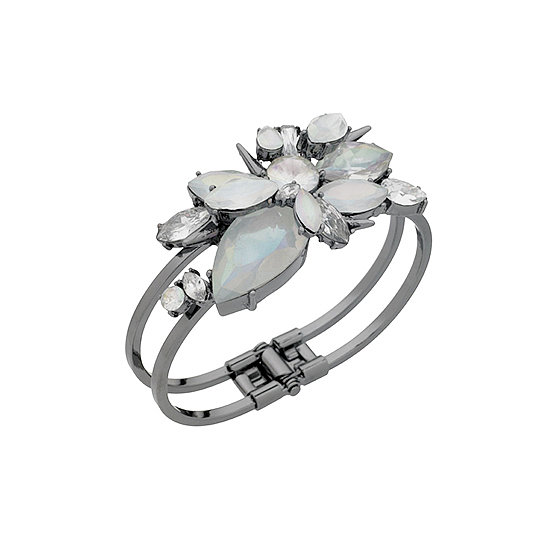 Must Have Fashion
Erickson Beamon Rocks Blondie Stone Bangle
Get your bling game on. There's so much to love about this Erickson Beamon Rocks bangle, from the cluster of showstopping stones to the hematite hinge to the convenient one-size-fits-all frame. Consider it a solid addition to your jewelry collection.
Must Have Food
Fatty Sundays Peppermint Crunch Chocolate-Covered Pretzels
It's a peppermint party, and you're invited. One look at these Fatty Sundays pretzel sticks covered in dark chocolate and dusted with peppermint candy, and you know they're just as flavorful as they are festive. Take one out and pass it around for the ultimate holiday treat.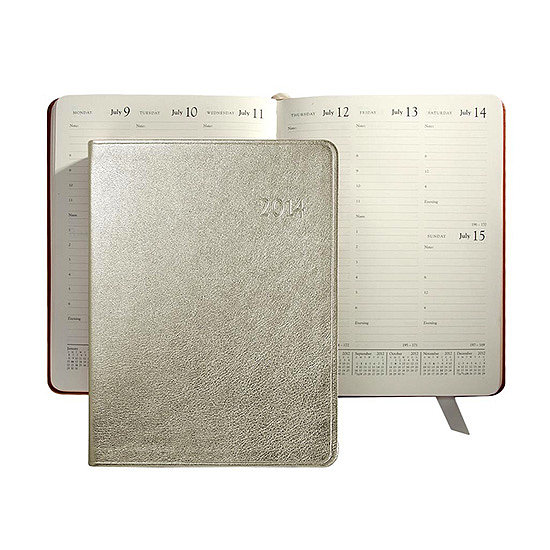 Must Have Home
The search for the perfect planner stops right here. With monthly calendars, weekly appointment pages, and daily notes sections, this Graphic Image 2014 notebook will be your best friend throughout the entire year. Plus, you'll want to flash that metallic cover every chance you get — seriously, it's just so pretty.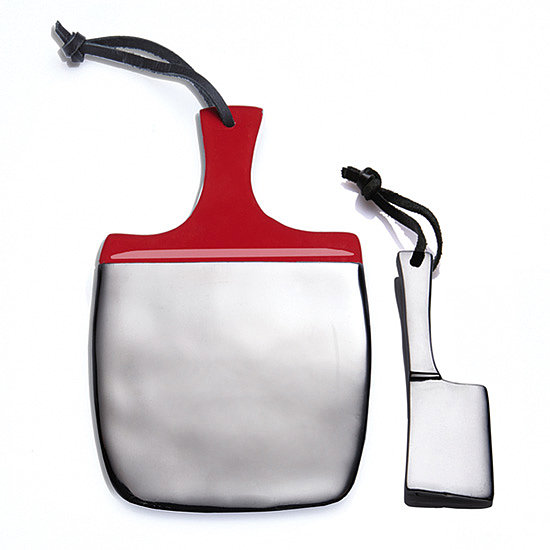 Must Have Home
Lunares Cheese Paddle With Knife
Step up your hostess game with the Lunares cheese paddle and knife set. Modeled after the classic pizza paddle but handmade from nontarnish silver, it's a sleek way to serve up appetizers at your next fete. In fact, you'll want to plan a party just so you can show it off.
Colors may vary.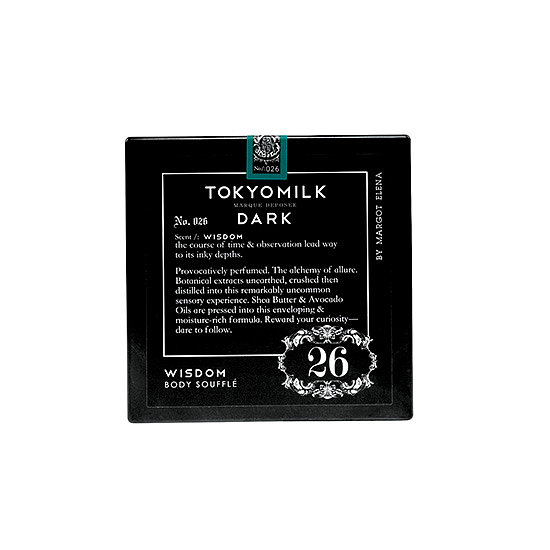 Must Have Beauty
Tokyo Milk Dark by Margot Elena Body Soufflé
Treat yourself well with Tokyo Milk Dark's body soufflé. Each lotion infuses botanical extracts, shea butter, and avocado oils for a rich formula that smells and feels amazing. Your skin deserves the best, and this is it.
Scent may vary.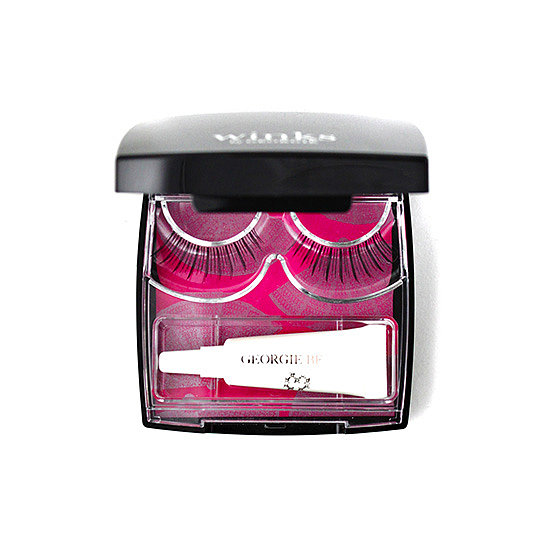 Must Have Beauty
Beauty Winks False Lash Compacts
My, what long lashes you have! Get a striking look when you try out these reusable, high-quality Georgie Beauty false lashes. The revolutionary glue is made with organic chamomile that's meant to soothe skin while keeping falsies in place. Keep it all in one compact case between wears — it's the gift that keeps on giving.
Style may vary.
Did you love this Special Edition Must Have box? Get our monthly Must Have box today!

December Must Have Box — Revealed!
We like to think of this December box as the wish list you never knew you needed. To make this time of year even more wonderful than it already is, we sent find portable Champagne flutes, a revolutionary mascara, and rich caramel corn — and that's just the beginning. Let's keep the celebration going till 2014. Happy holidays from us to you!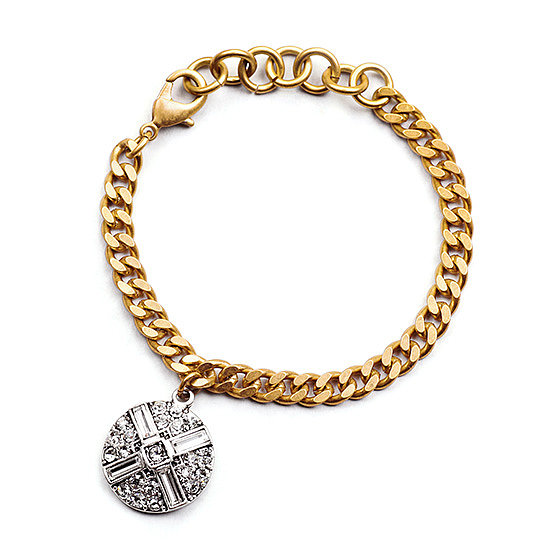 Must Have Fashion
Lulu Frost For POPSUGAR Bracelet
It's a fact of life: a girl can never have too many jewels. Be the first to rock this gorgeous Lulu Frost bracelet made exclusively for POPSUGAR. Beloved by celebrities like Olivia Palermo, the brand is known for mixing vintage and modern elements to create timeless baubles, and this gem is no exception. The gold chain and silver charm will keep you sparkling all season long.
Must Have Home
What if we told you Champagne time was all the time? Thanks to these genius govino flutes, you can sip on some bubbly no matter where you are. The glasses look like crystal, but they're made from a shatterproof material that's 100 percent reusable. Plus, they get major points for the elegant shape that's easy to hold. We can hear those bottles popping already.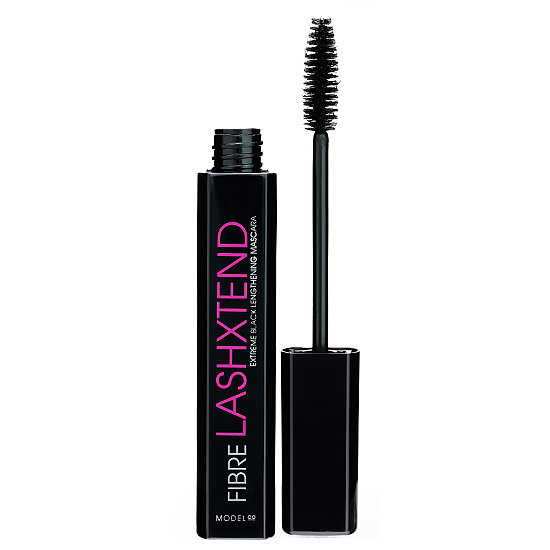 Must Have Beauty
ModelCo Fibre LashXtend Black Mascara
Prepare to toss out all your mascaras, because this is the one you'll want to wear every day. ModelCo's game-changing formula promises clump-free, voluminous lashes instantly because of its glossy texture and added lash fibers. That means you get the false-lash effect without all the heaviness. In other words: get ready for a whole lot of compliments. Plus, we love the handy mirror right there, so you can apply it anywhere.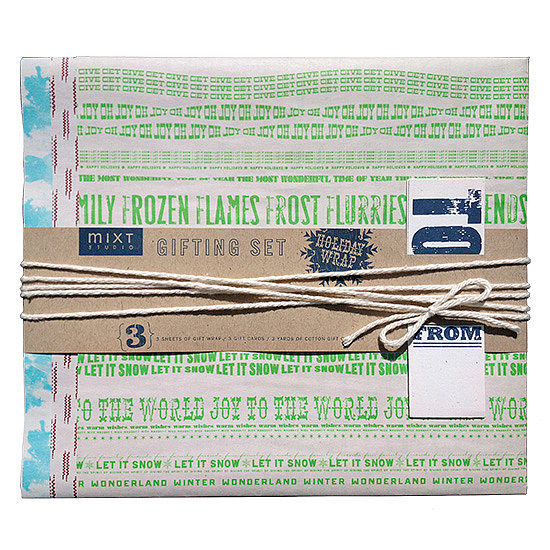 Must Have Home
Mixt Studio Holiday Gifting Set
Time to get wrapping! Dress up all those presents with this MIXT Studio paper set that feels like newsprint but is so much prettier. All three holiday designs were made from recycled materials and come with tags and twine to decorate. Think of it as gift wrapping that's just as memorable as what's inside it.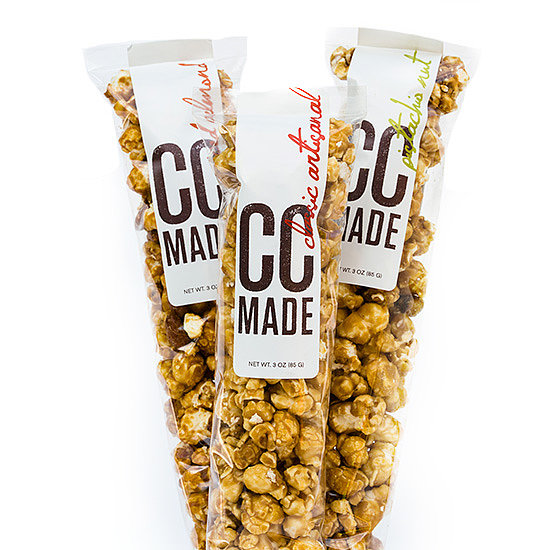 Must Have Food
What's crunchy, sweet, and completely addictive? CC Made caramel corn, that's what. Baked by hand using organic yellow popcorn mixed with buttery caramel and roasted nuts, it's everything you ever wanted from a party snack — or any snack, for that matter.You'll think twice about giving it up as a hostess gift, but either way, you won't go wrong.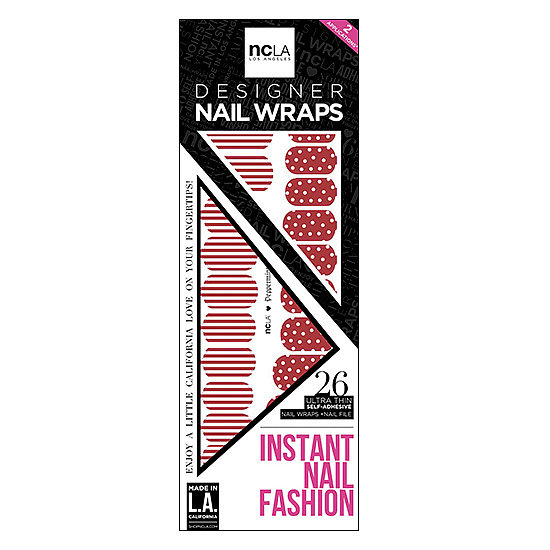 Must Have Beauty
NCLA Peppermint Lane Nail Wraps
Keep your nails in tip-top shape while you party-hop your way through next year. With NCLA's red-and-white nail wraps made especially for POPSUGAR, you can mix and match striped or polka-dot designs for a fun, festive look. The best part is they're self-adhesive, making it super easy to keep the holiday spirit right at your fingertips!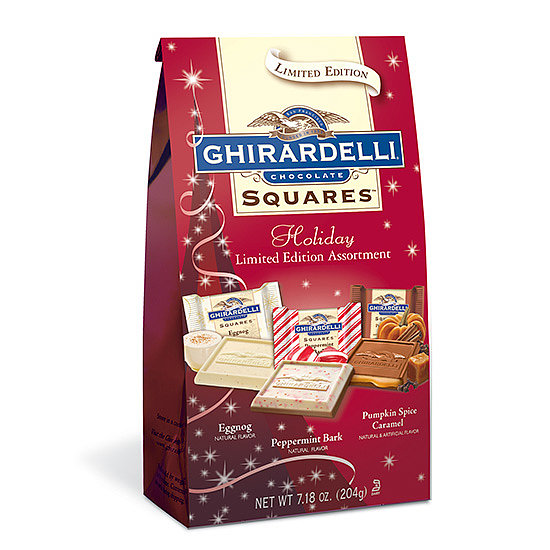 Special Extra
When it comes to the holidays, Ghirardelli chocolates might as well be another member of the family — you can't celebrate without them. This time around, enjoy not one, but two sets of velvety treats. The first bag is filled with creamy milk chocolate caramel squares, and the other comes with exciting flavors like pumpkin spice caramel, peppermint bark, and eggnog. Your taste buds will be pleasantly surprised.
Last-Minute Gifts Perfect For Any Lady on Your List
Looking for the perfect gift this holiday? A box of surprises is always a hit. Gift her a POPSUGAR Must Have, and make the celebration last for months to come.
This year was filled with incredible products and brands, and we cannot wait to delight our subscribers in 2014.
Order a POPSUGAR Must Have box today!