February Must Have — Revealed!
February is a wonderful time, and not just because it's the month of love. It's after the holiday rush but before all of Spring's activities, making it the perfect opportunity to sit back and treat yourself well. For that reason, you'll find beauty products like an extra special face serum, noteworthy nail polish, and a relaxing candle. Of course, we wouldn't forget a little something (or two) for a romantic celebration, post-Valentines Day. Dare we say not even Cupid could deliver a better surprise?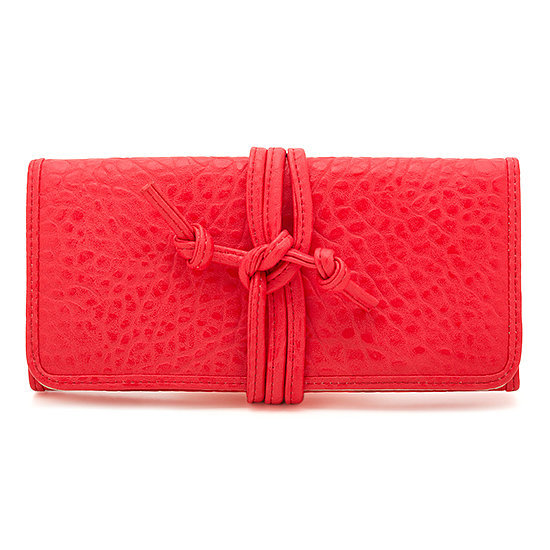 Must Have Fashion
There's nothing worse than when your jewelry gets tangled because it's floating in a pouch. The next time you're on the go, use this striking gorjana jewelry roll to store your most-used necklaces, bracelets, and rings. The design rolls up easily, and the three pockets will keep your gems nice and organized.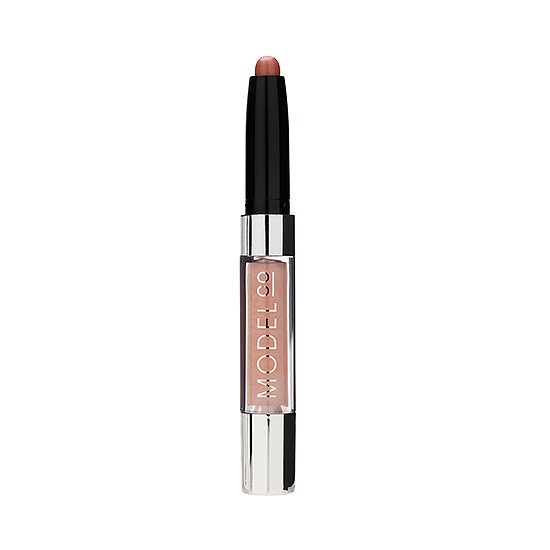 Must Have Beauty
ModelCo Lip Pops Duo Lip Gloss and Lipstick
Major points for anything that makes your beauty routine easier. That's just what you should expect with this ModelCo lipstick and lip gloss product. Designed to be worn separately or together, the long-lasting, high-shine duo is a welcome addition to your handbag. All it takes is a quick swipe, and you'll be photo-ready in no time.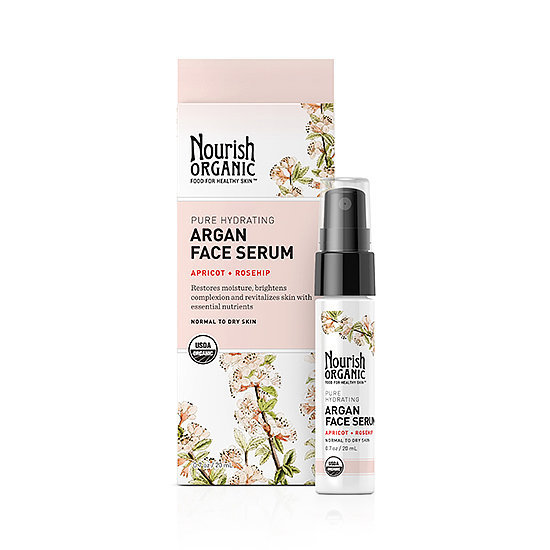 Must Have Beauty
Nourish Organic Pure Hydrating Argan Face Serum
Keep your face in tip-top shape! Made from a concentrated blend of Moroccan, apricot, and rosehip oils, Nourish Organic's all-natural face serum hydrates and softens skin for a brighter, even complexion. Use it in the morning under your daily moisturizer or at night before bed; either way, you'll instantly feel the soft and smooth difference.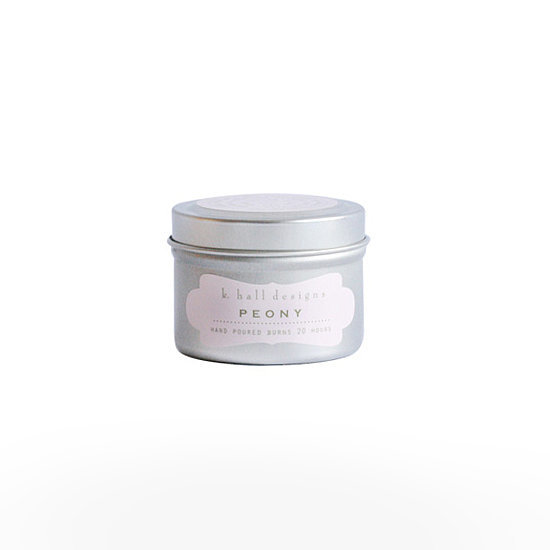 Must Have Home
K Hall Designs Peony Travel Candle
All good things come in mini-packages, including this K Hall-designed travel candle. For once, you can take your favorite floral scent with you in a convenient tin. But don't let its small size fool you — the hand-poured candle made from natural vegetable wax has a burn time of 20 hours. Perfect for that Valentine's Day getaway!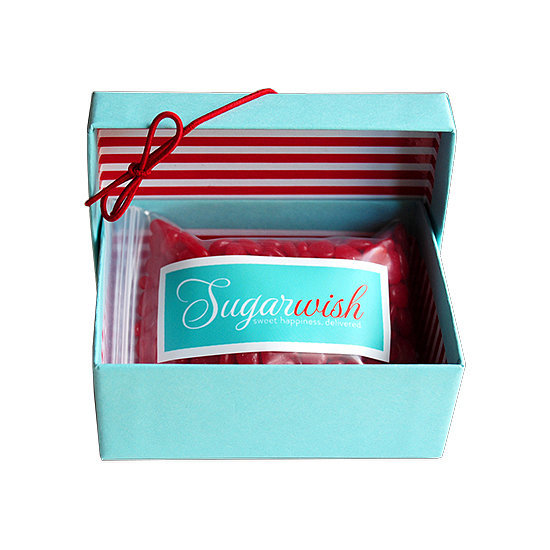 Must Have Food
Sugarwish Mini Red Cinnamon Hearts
Enjoy these Sugarwish cinnamon hearts now, but get your real personalized treat later. We love the online candy gift site, because the recipient gets to choose which candies they'd like to get in the cute blue boxes. We went ahead and ordered you the cinnamon hearts — because of Valentine's Day, of course — but give a friend (or yourself!) the sweet treat of their choosing with this gift card.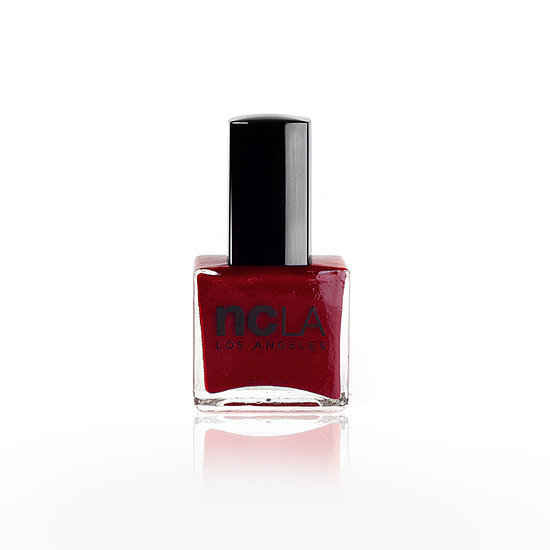 Must Have Beauty
NCLA Rodeo Drive Royalty Nail Polish
You'll be taking this polish to the salon, it's that good. This pretty deep-burgundy shade from NCLA features a quick-dry, chip-resistant formula that pretty much guarantees an easy finish. Take it from the name — even the rich and famous don't have anything on your nails.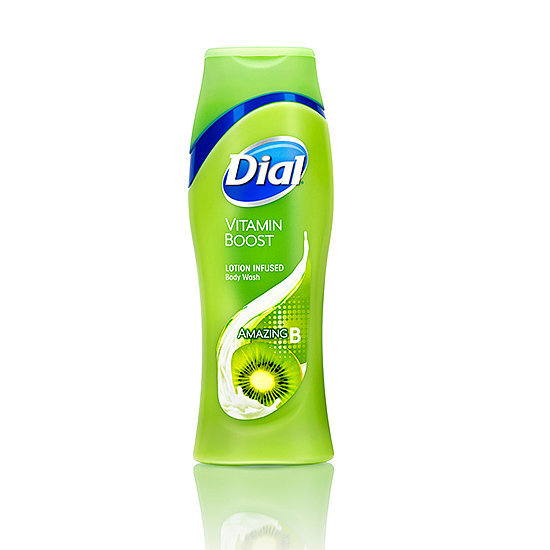 Special Extra
Give your skin the attention it deserves with a little help from Dial's vitamin-boosting body wash. The new advanced formula brings moisture straight to the skin's surface.
Did you love the February Must Have box? Get our monthly Must Have today!

We love surprising and delighting our customers each month with the Must Have box. This March, we can't wait to make the surprise even bigger for ten lucky Must Have subscribers.
Ten will win the ultimate in fragrance, bath, and more — Calm The Complete Story from Lollia by Margot Elena! If you haven't subscribed yet, then check out our amazing monthly subscription program, hand curated by the POPSUGAR editors, and get the chance to be surprised with over $200 worth of luxurious products from eau de parfum and shea butter handcreme to a sea salt sachet and a luminary.
You could be one of the lucky subscribers with a special delivery in March! Sign up now for the monthly Must Have box, and you'll have the opportunity to win big. All current subscribers of the March box will automatically be entered to win this indulgent treat!

In need of the perfect getaway or just a fun treat? Our first Special Edition Must Have Resort box will transport you from the ordinary! This surprise box filled with luxurious items in fashion, beauty, and more will have you jet-setting or staying local in style. Don't miss out; with limited quantities, the Special Edition Must Have Resort box won't be around for long.
Order now to join in the fun!
January Must Have — Revealed!
It's hard to believe it's already 2014, but we love to think of a new year as a chance for a fresh start. To help you check off those thoughtful resolutions, you'll find one-of-a-kind products like designer beauty accessories and tech gear that'll change up your routine for the better. Want to eat healthier or take a life-changing trip? Your box of supplies is right here. Cheers to all the great things the New Year has in store!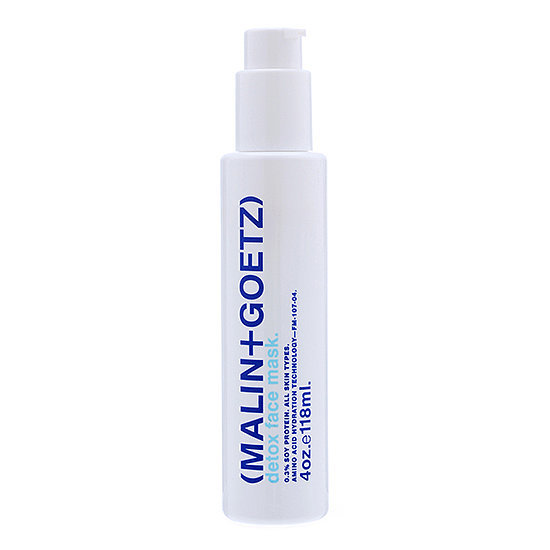 Must Have Beauty
We don't know about you, but our skin need a pick-me-up after the holiday craziness. Try out this soothing Malin + Goetz Detox Face Mask, the best beauty product to have in your cabinet this Winter. The five-minute foaming gel uses antioxidants and vitamins to gently cleanse pores while sealing in hydration and brightening your complexion. The result? A fresh face at its finest.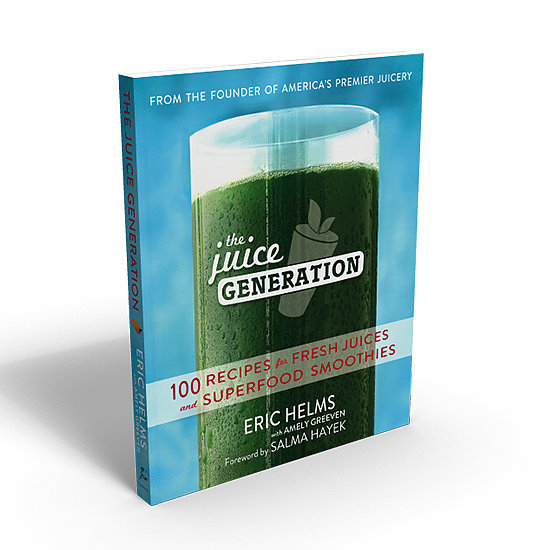 Must Have Food
If you haven't yet fallen for the juicing trend, let this book be your introduction. Filled with easy instructions, The Juice Generation: 100 Recipes For Fresh Juices and Superfood Smoothies will help you turn vegetables and fruits into healthy, tasty beverages. A glass of goodness, coming right up.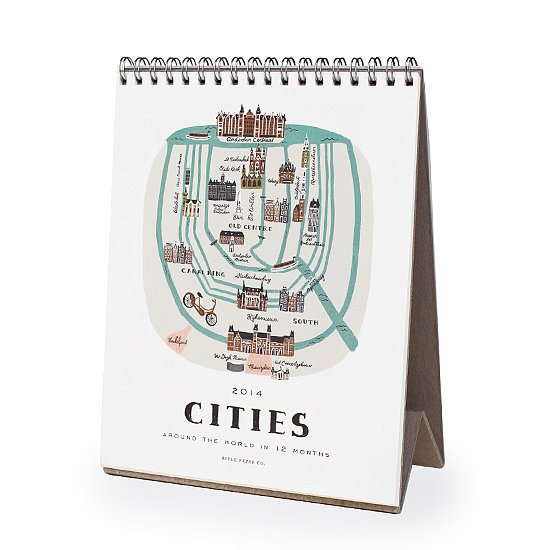 Must Have Home
Rifle Paper Co. 2014 Flip Around the World Desk Calendar
Your day (and your workspace) is about to get a whole lot brighter. Throughout the year, display this Rifle Paper Co. desk calendar, and flip through 12 charming illustrations of international cities like Paris and Istanbul. Not only will all your co-workers be jealous, but also, it just might inspire a major trip in 2014!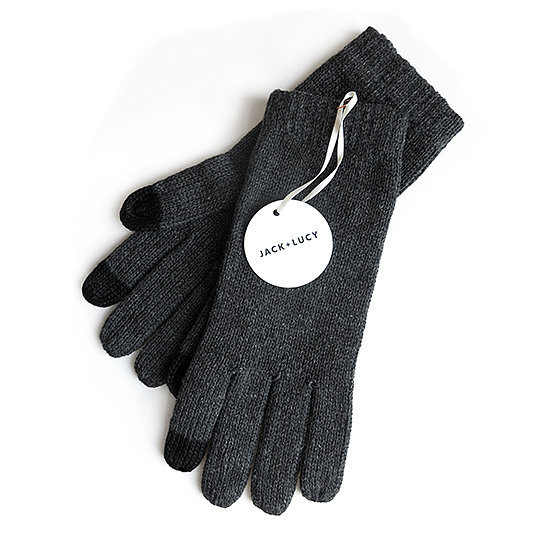 Must Have Fashion
Jack + Lucy Tech Gloves
Brrr — temps are still low, but don't let that stop you from texting or web browsing when you're outside. Slip on these comfy Jack + Lucy tech gloves, and use your smartphone, tablet, or other touchscreen device in the cold thanks to special finger panels. There's no stopping business as usual, no matter the weather.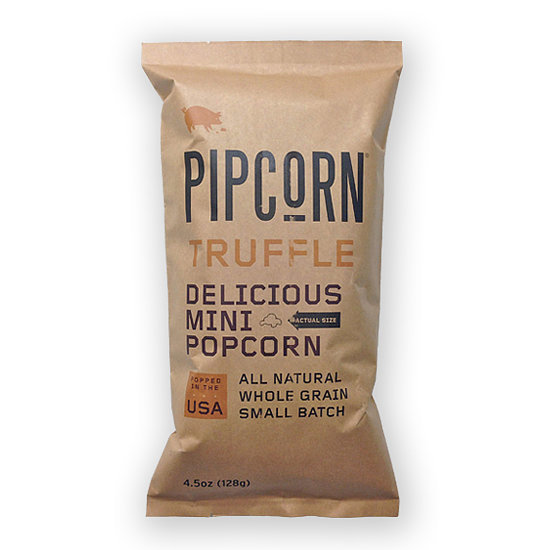 Must Have Food
Pipsnacks White Truffle Pipcorn
Behold your new favorite snack. Pipcorn by Pipsnacks is just what it sounds like — mini popcorn! We are addicted to popcorn. Enjoy an all-natural, gluten-free white truffle flavor that's popped with olive oil to make it extradelicious. Consider this proof that all good things come in small sizes.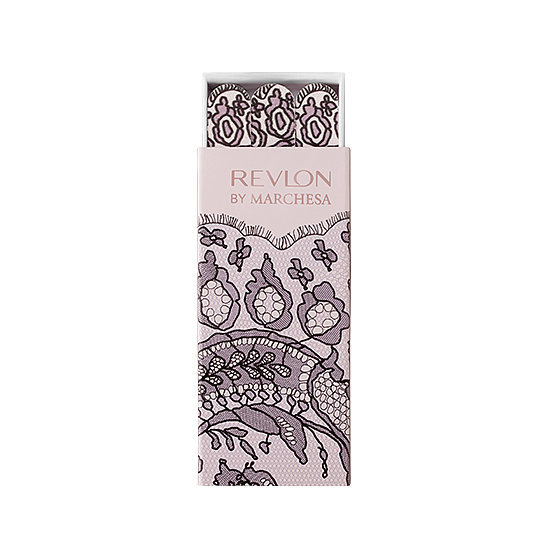 Must Have Beauty
Revlon by Marchesa Box o' Files
Have you ever seen a prettier set of nail files? With this limited-edition file box from Revlon by Marchesa, you can bring the runway to your beauty routine anytime, anywhere. The dual-sided files are meant for shaping and smoothing, and the detailed designer style — well, that's just for showing off.
Did you love the January Must Have box? Get our monthly Must Have today!

Refer + Win!
You are already eligible to receive free boxes when friends sign up for Must Have through your referral link (see your account page for details), but through February 5th we are sweetening the deal!
With our POPSUGAR Must Have Refer and Win Giveaway, we will be giving away a $500 Visa gift card to the subscriber who refers the most friends to POPSUGAR Must Have by February 5th.
Just share the referral link on your account page with your friends, and January 24 through February 5 the subscriber who refers the most friends to join Must Have will win a $500 Visa gift card.
Now how simple is that? To get started, go to your account settings and click on Referrals to see your personal referral link displayed and share that link with your friends and family.
This contest ends on Feb. 5 at 11:59 p.m. PDT, so hurry and you could win a $500 Visa gift card!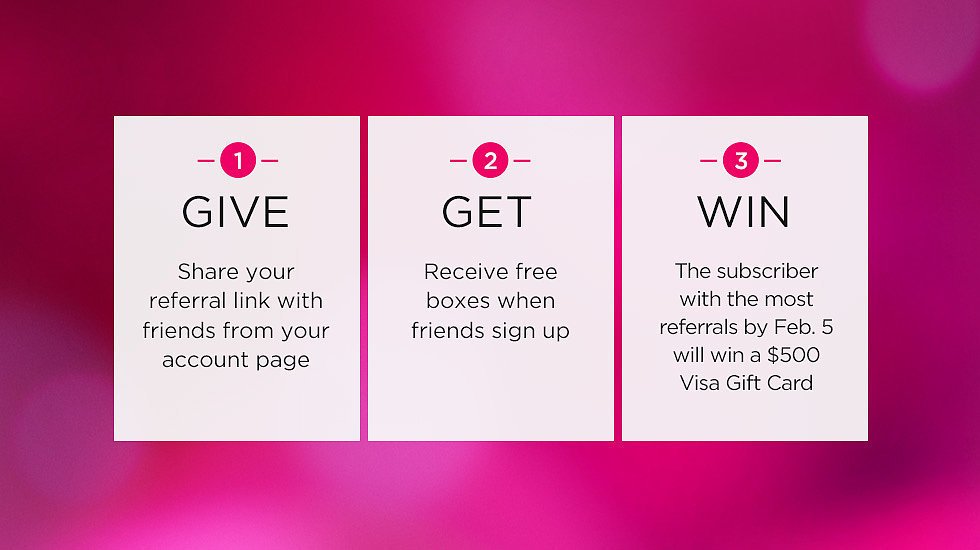 Contest starts 12:01 a.m. PDT 01/24/14 and ends 11:59 p.m. PDT 02/5/14. Open only to legal residents of 50 US states and DC, excluding Colorado, Maryland, Nebraska, North Dakota, and Vermont. All entrants must be the age of majority in their respective state as of the date of entry. Click here here for official rules. Void where prohibited by law. Sponsor: POPSUGAR, Inc.
Must Have Holiday For Him — Revealed!
You know those secrets so good that they're impossible to keep? This box was one of them. We couldn't wait to tell you about all the exciting products, from a game-changing speaker to a luxurious leather find. All that with some irresistible snacks.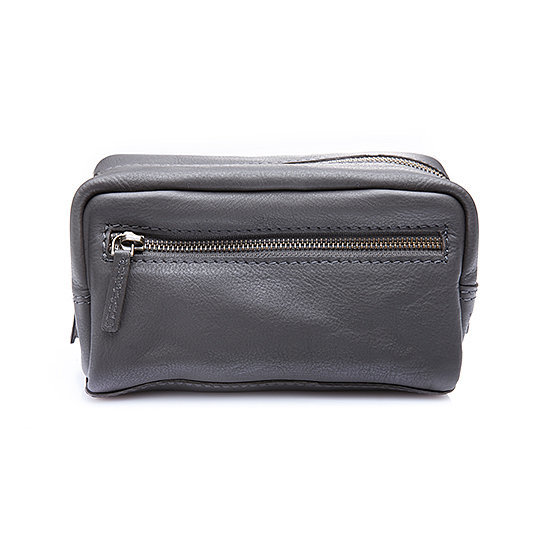 Must Have Fashion
Mark and Graham Everyday Leather Travel Pouch
Ditch the ziplock bag, because the Mark and Graham gray leather pouch will change the way you pack your essentials. Lined in linen with an outside zip pocket, it'll store your razor, toothbrush, and cologne in major style. How did you ever go without it?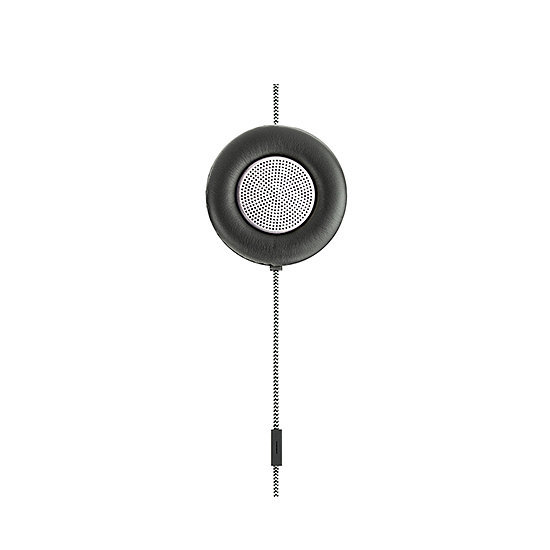 Must Have Home
It's a speaker, it's a handset, it's a speakerphone . . . it's all three of those things. Simply plug this stylish Native Union monocle into your phone, tablet, or laptop, and you'll experience a convenient new way to take calls or listen to music. You just met your favorite new toy.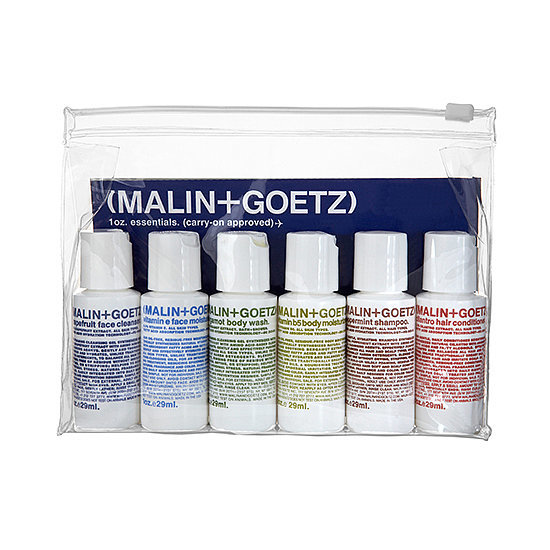 Must Have Beauty
Malin+Goetz 1 oz. Essential Kit
No more stealing hotel bathroom toiletries. With the Malin+Goetz essential kit, you can cleanse and moisturize with body wash, shampoo, and more when you're on the go. It even comes conveniently packaged in a carry-on-approved pouch — your skin care routine is now ready for the skies.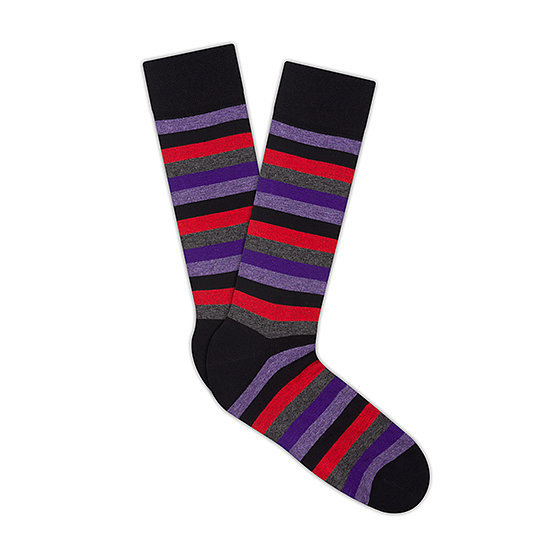 Must Have Fashion
Soxiety Striped Cotton-Blend Socks
Here's hoping high waters come back in style, because these striped socks from Soxiety deserve all the attention they can get. Made in Italy from a cotton blend, they'll keep your feet warm and cozy all season long.
Colors may vary.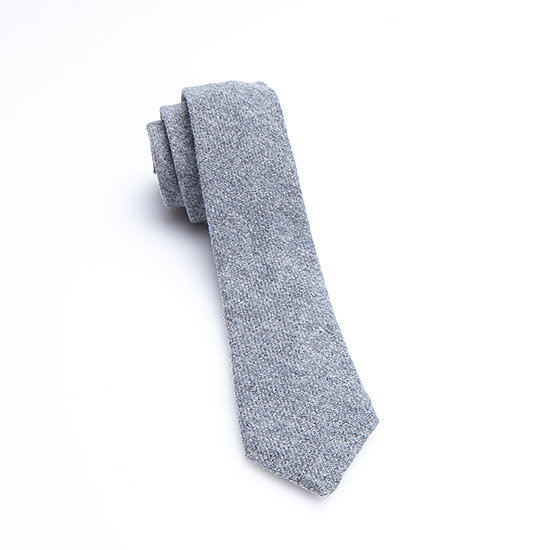 Must Have Fashion
Dapper doesn't even cut it. Inspired by the style of a 1940s officer, the Apolis wool tie is part retro, part modern, but all sleek. The flannel fabric is perfect for wintertime, too. Wear it to work or a formal holiday party — either way, you've got "best dressed" in the bag.
Color may vary.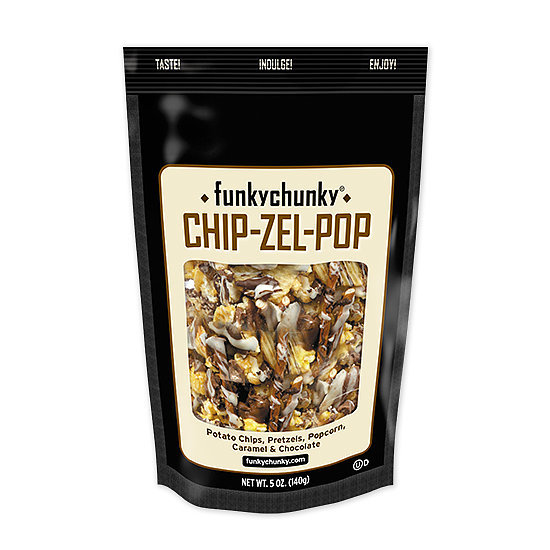 Must Have Food
Potato chips and pretzel sticks? Check. Buttery caramel corn? Double check. Throw in a white- and dark-chocolaty drizzle, and you've got FunkyChunky's Chip-Zel-Pop — aka everything you've ever craved all in one. It's one of the best snacks you'll ever taste, and that's no exaggeration.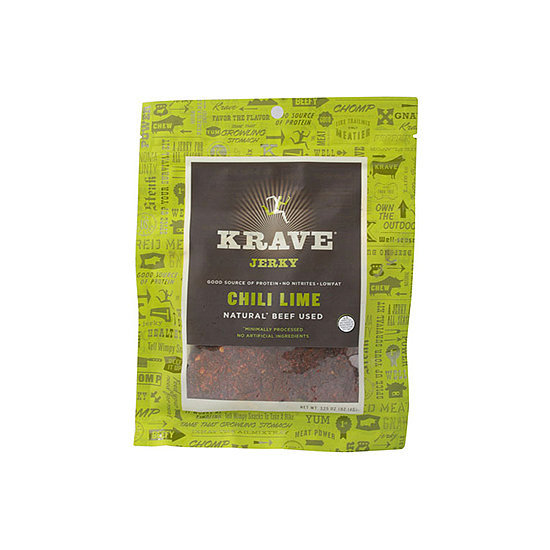 Must Have Food
Forget everything you thought about jerky as flavorless and dry. Thanks to KRAVE Jerky and special techniques like double-marinating and brining, the result is an all-natural, tender snack to enjoy day or night. Try one of four crazy-good flavors (Black Cherry Barbecue Pork, Chili Lime Beef, Sweet Chipotle Beef, or Basil Citrus Turkey), and you'll be hooked instantly.
Flavors may vary.
Did you love this Special Edition Must Have box? Get our monthly Must Have box today!